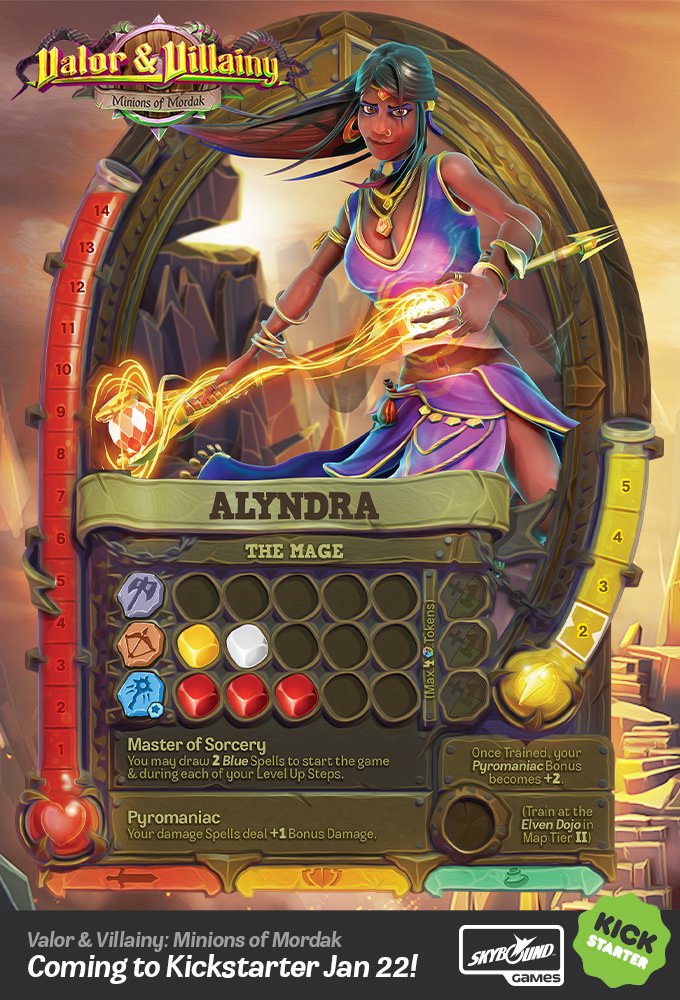 Richard is joined by James Van Niekerk who is working alongside Skybound games with his Kickstarter campaign for Valor and Villainy - Minions of Mordak. So we talk about games design and Heroquest and keeping miniatures in a jar and we have a lot of fun chatting. 
Make sure you check out the Kickstarter Campaign in the links below. It looks like a lot of fun. 
LINKS OF NOTES 
https://twitter.com/ValorNVillainy
https://www.kickstarter.com/projects/skyboundgames/valor-and-villainy-minions-of-mordak
https://www.youtube.com/watch?v=mZorciAWqk4
https://boardgamegeek.com/boardgame/228602/valor-villainy-minions-mordak
http://www.minionsofmordak.com/
++++++++++++++++++++++++++++++++++++++++++++++++++++
If you like what you have heard, please take some time to Rate, Subscribe and Review us on APPLE PODCASTS.
https://itunes.apple.com/gb/podcast/were-not-wizards/id1084198405  DROP US A REVIEW HERE.. DON'T GIVE US 10 STARS
WE ARE NOW ON SPOTIFY!! https://open.spotify.com/show/7ooBejoLBsIHoP7IpCtnYZ
YOUTUBE - PLEASE SUBSCRIBE https://www.youtube.com/c/WereNotWizardsTabletopPodcast
SUPPORT THE SHOW WITH $£ www.patreon.com/werenotwizards
Board Game Geek - https://www.boardgamegeek.com/boardgamepodcast/35093/were-not-wizards
Website - www.werenotwizards.com
Blog https://werenotwizards.blogspot.com
Facebook - http://www.facebook.com/werenotwizards
Twitter.com - http://www.twitter.com/werenotwizards
Check out our pictures - www.instagram.com/werenotwizards
THANK YOU FOR LISTENING AND YOUR CONTINUAL SUPPORT